That's creepy: Minority Report meets a William Gibson's dystopic future. House furnishing becomes a surface for the advertising industry, and despite/because of the social-flow-absorbing skills, our Robocop needs help by an encouraging virtual assistant to prepare a cup of tea.
See the film, 1.46 min:

Here's some AR screenshots:
A gestural tool to reduce advertising level (which ways do you pay to get less advertising? Here the dynamic is only more explicit):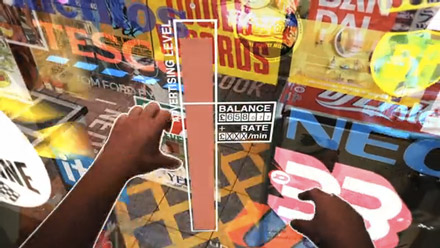 Directions to prepare a cup of tea: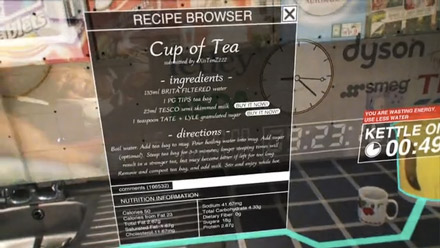 What's missing on your fridge: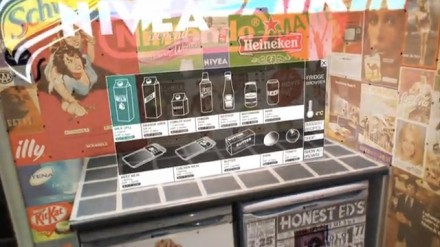 The social flow superimposed to the kitchen kettle: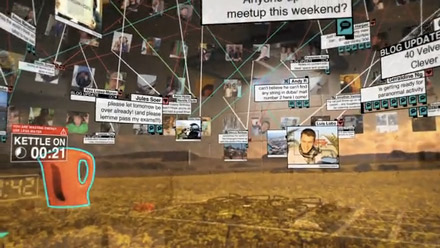 That's a well thought critique, and a warning. I wish that the  author, architect Keiichi Matsuda, could use this as a starting point to image a better future and -as he wish- finding a needed role for architects to make it real.
Technologists beware!