Well, nothing. 😥
Great screen? check. Gps? check. Compass? check. mobile internet? check. Camera? fail.
A game-changing lap sized computer without a camera? A back & front camera would have been great for AR applications.
But wait. what about this?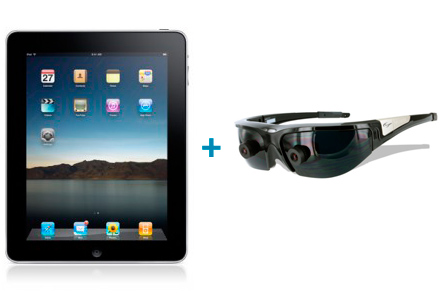 Ladies and Gentleman, at your left the new iPad, at your right Vuzix Wrap 920AR 67-inches video eyewear with integrated video cameras. Coming soon together?! I hope so.